The members of SwedishTravelbloggers.se have a total reach over 600.000 Swedish visitors per month, and each blog have its own niche within travel – ranging from travel with kids, adventure travel, gourmet travel to travel gadgets. Please read more about each blog below. The blogs are shown in the order that they became members, the first one on top and so on.
Google Analytics data is from September 2021
Matochresebloggen.se – Food and high-end travel
Matochresebloggen.se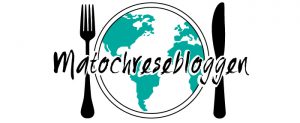 . A Swedish Travel blog with focus on gourmet travel, luxury hotels, wine, whisky and travel gadgets. Does also reviews of new restaurants, hotels and travel-related reportages such as travel hacks and general tips and tricks to get the best seats, get in to vip-lounges etc. +50.000 unique visitors per month and +9.000 followers on Instagram.
Readers are 75% women/25% men and most are between 25-45 of age. Awarded as "most inspirational Travel blog" (2019), "Travel Inspirator 2016" and nominated for the Golden Pen Award 2016. Read more about Matochresebloggen.se here. Matochresebloggen is run by Christian Muda and you can get in touch with him by e-mail: info@matochresebloggen.se. Christian also runs the digital agency boosty.se
Swedishnomad.com – full-time traveler and photographer

Swedishnomad.com is one of the most popular travel blogs in Sweden with approximately 300.000 unique visitors from Sweden each month, and +150 000 unique visitors worldwide.The blog is written by Alex Waltner, a full-time traveler and photographer who shares travel tips and guides from his journeys around the world. Around 55% of the readers are aged between 25-44 where 70% of them are female.
The blog is available in both English and Swedish versions and focuses on detailed and structured travel guides as well as useful tips and hotel/restaurant/airline reviews. Swedish Nomad is also active on social media with a total of + 245 000 followers on Instagram, Twitter and Facebook combined. The aim is to inspire people to travel more, better and longer. You can get in contact directly at media@swedishnomad.com.
Letsgoexplore.se – is a personal travel blog by Lisa Fahlåker, awarded many times, with a reach of +10.000 unique visitors per month. Focus is active travel – where walking that extra mile or adding adventures gives an stronger travel and nature experience – and where active days are mixed with silver lining (i.e. great food in the best restaurants). Target group is women age 25-44 – who love that little extra, and in addition to creating and care about their own experiences love travelling with kids.  Read more about Letsgoexplore.se here. Lisa also runs the popular travel podcast Att resa-poddenwith Resfredag. You can get in touch by email lisa at livetfrandenljusasidan.se.
FREEDOMtravel –Travel, adventure and camping

FREEDOMtravel
is a digital Swedish travel magazine addressed to independent travellers, interested in nature, culture, history, food and adventures. Every day a new article is published, focusing on destinations and activities in Sweden, Europe and the rest of the world. The articles are written by Helena and Peter Bergström, as well as about 15 guest writers. The magazine has approximately 100,000 unique visitors per month. About 60 % of the readers are women and 70 % are 45 years or older. Read more 
about the magazine in English
 or get in contact by emailing 
kontakt@freedomtravel.se
.
4000mil.se – Activities and exploring
4000mil.se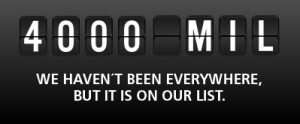 is run by the married couple Gunilla and Christofer Yourstone. The content is 100% about travel and contains material from all over the world. There is a clear focus on activities and exploring. The blog has a special section for hiking and another one for hotels with that something extra. Most trips are done by the authors as a couple, but sometimes also contains family-trips together with teenagers. The readers are 30-60 years and very interested in travelling. They are independent travellers and they like to explore and travel in an active way. The blog is growing every month and has now over 120.000 unique readers per month. The Instagram account has +3600 followers and 5000 followers on Facebook. The blog has been mentioned and listed as one of the best swedish blogs a number of  times in swedish media. Read more about the blog here or contact us by e-mail: gunilla.yourstone@gmail.com.
Liniz Travel & Lifestyle – Travelling with kids, SPA trips and weekends
Liniz Travel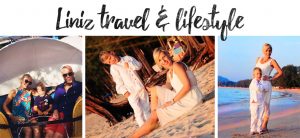 is a Swedish Travel Blog with focus on travelling with kids, SPA trips and weekends.  Food and wine is also a big interest. Both travelling Short haul and long haul destinations. As she is working as a stewardess when not blogging she also has the best tips how to enjoy your flight both with kids and without. 20.000 unique visitors per month and +3.000 followers on Instagram. Readers are between 25-55 of age. Read more about Liniz Travel here. Liniz Travel is run by Lina Sjölund who have been in media several times as an travel with kids expert, tips when flying and have had a lecture about travelling with kids. You can get in touch with her by e-mail; lina_g80@hotmail.com.
Husbilsresor och äventyr
HUSBILSRESOR & ÄVENTYR  is run by Håkan Söderman and Carina Ekroos, who together have over 35 years of professional experience in the commercial and non-profit hospitality industry.
We travel all year round, mainly in Sweden and the rest of the Nordic region. Through various tips on the blog, we hope to inspire others to do the same. Our blog is about motorhome travel, camping, nature & culture, sports & outdoor life for both young and old, as we travel a lot with children and grandchildren. We like a little different experiences and challenges such as the New York City Marathon, climbing Kebnekaise, completing a Swedish Classic, going on a whale safari, cycling downhill or exploring cave.
About 56% of readers are women and 50% are in the age group 45-64 years. Dissemination takes place via a large number of different social media and interest groups.
Contact us via e- mail husbilsresorochaventyr@telia.com.
///
E-mail for general questions: info@swedishtravelbloggers.se